As the competitive environment heats up (and in response to COVID-19), enterprises are racing to make better use of their data and analytics to survive and thrive. In this new era of transformation, your data and analytics stack matters more than ever.
Although the data and analytics stack has come a long way from a traditional best-of-breed approach, what we have come to know as "modern" is no longer truly modern in this new era. The pandemic has driven the need for faster insights and each layer of this new wave of the data and analytics stack needs to play its part.
These new stacks often make use of cloud-native data management capabilities and are tightly integrated with analytics capabilities. They are highly scalable, augmented, and automated with a sharp focus on measurable business value. Although not all organizations are using this new modern stack, those that do are generating a tremendous amount of data and analytics insight, helping organizations extend their business in new directions.
Join TDWI's VP of research, Fern Halper, and ThoughtSpot's Nathan Weaver, Director of Product Market Intelligence, as they discuss what constitutes today's modern data and analytics stack.
You will learn:
The cost of not modernizing your data and analytics stack
Why your enterprise needs a modern stack and when you need it
The requirements for the new modern data and analytics stack
How organizations like yours are achieving value from the new modern data stack and why building and wielding the most competitive stack requires different thinking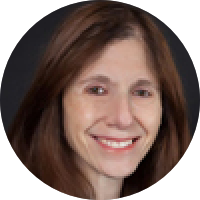 Fern Halper
VP Research, Senior Research
Director for Advanced Analytics

Nathan Weaver
Director of Product
Market Intelligence