Making business more fact-driven, doesn't mean another flavor of the same old BI or analytics tools. The world has been there and done that with diminishing gains in each iteration of the same wheel. ThougtSpot's vision is to make analytics as easy as your favorite consumer app. Hear Ajeet Singh, Co-Founder and Executive Chairman, unveil ThoughtSpot One. The new ThoughtSpot, built for the Cloud.
ThoughtSpot One has something new for everyone:
Business Leaders - Get personalized on-boarding, and monitor and understand what's changing in your business easily and on the go.

Analysts - Automate data modeling for search, and fast-track use-case deployment with new ThoughtSpot Modeling Language, and AI-driven insights.

Cloud Data Leaders - Unlock the full value of your cloud data warehouse investment, and get your analytics up and going with zero maintenance and deployment overhead with ThoughtSpot Cloud.

Product Builders - Embed search and AI-driven analytics in your business applications.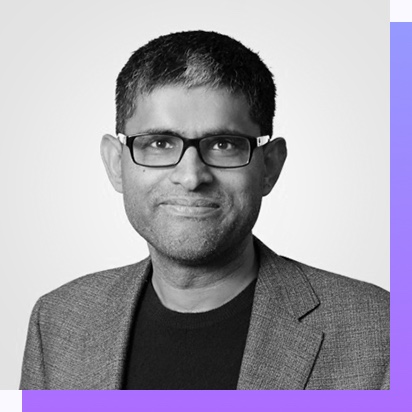 Ajeet Singh
Co-Founder and Executive Chairman
ThoughtSpot