Start your free
30-day trial
Ask questions like a business leader,
get insights like an analyst.
Quick start
Connect your live
cloud data in minutes.
No data movement or
caching required.
Search
Search your data using
natural language. No
SQL needed.
Instant value
Visualize your data with
Liveboards. No more
static dashboards.
Deeper insights
Easily drill-down for
granular details.
No pre-defined drill paths.
Loved by startups, trusted by enterprises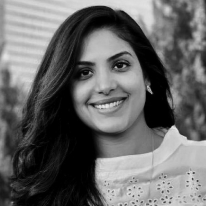 Prior to ThoughtSpot there was a lot of painstakingly intense process with how we were converting data to insights.
Latha Govada Nekkalapudi
Director of Data Engineering & Consumption